In our hands: transforming food and land use systems for people and the
planet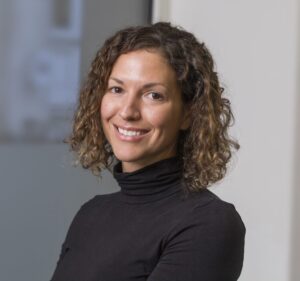 By Morgan Gillespy, Program Director of the Food and Land Use Coalition
The COVID-19 crisis has revealed a startling lack of resilience in our food and land use systems. Measures taken to control the virus, such as the closure of borders and local lockdown restrictions, have led to wider food insecurity, often disproportionately affecting the poor and disadvantaged. But even prior to the pandemic, our existing food and land use systems generated "hidden" environmental, health and poverty costs – costs estimated at almost $12 trillion a year. A startling figure, and a number larger than the value of the systems' world output measured at market prices. As we look to recover from this global pandemic, it is time we rebuild these systems to work for people and the planet.
This World Health Day, as spring re-emerges with new life, we can take action to sow the seeds of post-COVID recovery and move to a more just world. A world that protects, conserves, and restores nature, prevents future pandemics, provides nutritious and sustainably produced food alongside improvements in health, food security and inclusion. Analysis by the Food and Land Use Coalition (FOLU) shows that it is possible to meet global climate goals – including through halting tropical deforestation and restoring natural ecosystems – while enabling greater access to healthy and affordable diets, reducing the burden of disease, and creating more vibrant, resilient rural communities. By doing so, we have the opportunity to capture a $5.7 trillion economic prize by 2030, increasing to $10.5 trillion by 2050. This opportunity is too great to miss.
As the new Program Director of FOLU, I am committed to building on the important foundations established by our coalition over the past couple of years. We stand poised to drive forward a decade of implementation guided by the ten critical transitions set out in FOLU's Growing Better report at pace and scale. The fallout from the COVID-19 pandemic and resulting political momentum to rebuild better, particularly via government interest in food security, livelihoods, and public expenditure, have opened up an opportunity for FOLU's reform agenda to be accelerated.
We must understand and accept that we are all part of the solution
Transforming food and land use systems is critical to addressing the fragilities exposed by the current crisis and to achieving global biodiversity, climate, and development goals. Complemented by a series of high-profile events in 2021, including the UN Food Systems Summit and COP26, this year presents a unique moment for FOLU and others to put solutions into action. Together we can empower world leaders to step up their ambition, and to kick start a decade of change that will benefit generations to come.
To make sure FOLU plays its part in delivering impact, the Coalition is mobilising its efforts behind five areas in 2021, including promoting healthy and sustainable diets; scaling productive and regenerative agriculture; protecting and restoring nature; developing and leveraging new tools, and strengthening strategic communications so that we help to build a movement where national and global stakeholders share in FOLU's integrated vision.
We recognise that sustainable and healthy food and land use systems will not be achieved by individual communities working solely within their spheres of influence. Farmers, companies, entrepreneurs, governments, financiers, and more have key roles to play in advocating for and then implementing the solutions. FOLU creates a broad and inclusive tent to engage entities and initiatives across the board, facilitating collaborative action around a shared vision. In Colombia, FOLU has developed regional roadmaps, engaging a network of members including farmers, companies, and youth to help transform food and land use systems in the country.
In support of our 2021 ambitions, FOLU will pursue a suite of global initiatives involving analysis, evidence generation, solutions innovation and tool development that seek to address known barriers to implementation. We will further mobilise our over 40 Ambassadors to advocate for and support a shared global vision of change. We will invest in and continue to deliver deep in country work across our focus country platforms in China, Colombia, Ethiopia, India, Indonesia, and Sub-Saharan Africa. We will pilot and test new ways to transform food and land use systems, from farm all the way to fork, sharing best practices and knowledge within and between countries to accelerate change.
Part of FOLU's collective work this year will also be to make sure the diverse set of voices across the food and land use system reach decision making processes – especially those underrepresented in decision-making about food and land use systems such as marginalised groups, farmers, indigenous peoples, youth and women. With the World Farmers Organisation (WFO) FOLU's most recently joined Core Partner (in 2020), the Coalition hopes to elevate farmers' voices to the top of any decision-making agenda – promoting their perspectives on the urgent transformation of food and land use systems, including through reinforcing the Farmers Driven Climate Change Agenda with the Climakers initiative.
I have great hope that this will be the year that businesses, governments, and individuals recognise the incredible potential of transforming food and land use systems. We must understand and accept that we are all part of the solution. Never before has the time been so critical and the world so ready for change. FOLU believes a better future lies in all our hands. I hope you join us.